I'm busy working on my blog posts. Watch this space!
Please reload
5 Ways to Increase Your Emotional Intelligence.
 ""Be kind, for everyone you meet is fighting a hard battle."*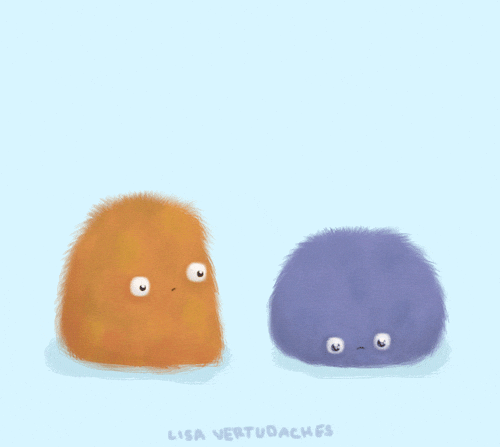 So...what is "emotional intelligence," you ask? You will find a lot of definitions, but emotional intelligence, or "EI" or "EQ," really comes down to two things:
1) How well do you understand and manage your own emotions?
2) How well do you understand and respond to the emotions of others?
I know what your probably thinking. "Easy! I understand myself super well. If I don't eat, I get HANGRY! I'm cruisin' through this emotional intelligence stuff." But don't get carried away - EI can get complicated quickly, but the better you understand it, the happier and more successful you will be. Really. There are studies. Science and stuff.
Psychologists Salovey and Meyer sorted EI into four categories in a 1990 paper they wrote.** 
Understand and express your own emotions.

Perceive and understand the emotions of others around you.

Regulate your own emotion.

Use emotion to maximize performance.
So, we will explore each category in greater detail, as well as consider additional categories attributed to Daniel Goleman and Richard Boyatzis (listed below)***:
Self-Awareness
Self-Management
Emotional Self-Control

Adaptability

Achievement Orientation

Positive Outlook
Social Awareness
Empathy

Organizational Awareness
Relationship Management
Influencer

Coach & Mentor

Conflict Management

Teamwork

Inspirational Leadership
1. Know Your Triggers 
Salovey & Meyer wrote that it was very important to both understand and express your own emotions. So if you're feeling an emotion, whether it's sadness, or anger, or even happiness - do you typically know why you're experiencing that emotion? 
Before we can understand others, we have to understand ourselves. This applies to romantic relationships, friendships, familial relationships, and of course professional relationships. If you cannot understand the triggers that elicit strong emotional responses from yourself, then you will forever be at the mercy of what the world happens to throw at you on any given day.
Wouldn't it be nice to actually have control over your emotions? Wouldn't it be nice to simply decide to not become stressed and anxious? You can interrupt these processes that you've likely learned to believe are automatic by simply asking yourself - why am I having this reaction? If you can pause the immediate reaction you feel long enough to ask yourself about it, you will interrupt those negative feelings and will be able to calm yourself quickly. 
2. Self Regulate
The vast majority of situations that upset you will come from your ego. If you notice, nine times out of ten where you become frustrated or angry, it is likely happening because you feel disrespected, and you embrace this illusion that the people around you are looking down on you / not giving you the appreciation you desire. 
For instance, maybe you're at work and your boss gives credit to someone else for a job that you did. Or maybe your significant other comes home and throws their sweaty gym clothes on the sofa after you just finished cleaning. Or perhaps a group of friends go out and forget to invite you. 
The first reaction you might have in any of these situations is one of frustration or even anger, especially if these situations seem to be recurring. But if you're working to increase your emotional intelligence, hopefully you'll first give yourself time to process your reaction rather than have a loud outburst voicing the first reaction that pops into your mind.
Ideally, you want to always assume the best about the source of your frustration (boss, employee, significant other, etc). If you always assume the best about the person, then you are likely to come from a place of understanding rather than a position of resentment. Imagine how much better a conversation will go when you enter it with the best assumptions about the other person? They will almost certainly respect you more for treating them with positivity and respect, and you're likely going to get a much more authentic and non-defensive response when you approach them in this way. 
3. Perceive the Needs of Others
Whether you are trying to engage a significant other in a simple conversation, or lead a fortune-500 company - you will need to perceive the needs of others. Several studies have found that the most successful people have extremely high EI, and this is because overall life success is not just a measure of IQ. And it makes sense. It would seem highly unlikely for you to be an incredibly successful person who graduated with a 4.0 from Stanford's computer science department, if you do not understands the needs of others.
Will you be able to build a successful company without being able to empathize with your customers and understand their needs? No. Will you be able to have a meaningful relationship with a spouse if you do not understand their emotional needs? Absolutely not. Will you make a good employee if you cannot understand the social norms and culture of your team? Doubtful. 
So it is imperative that  you develop a sincere interest in the wellbeing of others, if you do not already have one. Empathy is critical to your happiness and personal and professional success. The best way to build this skill is to try to imagine the world from someone else's perspective. If you can make a real effort to try to understand what someone else is going through, then maybe you'll gain a better perspective about their struggles as well as a greater appreciation for what you have. 
For example, perhaps your significant other who walked in and threw their dirty gym clothes on the sofa just had a terrible day and was waiting to come home and collapse into your arms and tell you all about it. Maybe for some reason a super clean place reminds them of a hospital, or of being alone, or of very strict parents who demanded constant cleanliness, so perfectly clean places even freak them out a bit. This goes back to assuming the best. Perhaps the co-worker you saw get credit for your work is going through a divorce or death in the family, and the boss knows this and is just trying to give them a small boost of encouragement. Maybe you even misheard or do not have the full context, and that co-worker actually made a significant contribution to the work that you are unaware of. 
As you are able to perceive the needs of others, people will look to you with admiration. This is a real skill that takes time and patience to develop. So if you have it, people will recognize it. And they will be attracted to this quality. And of course, it is immensely rewarding to sense the needs of others and help them when you can. Perhaps one of the greatest joys in life is helping others in times of need. Imagine a situation in which you were initially angry or upset or feeling pity for yourself, but with some EI, you were able to find so much inner strength in the same situation that you turned it around completely. And now rather than be angry or upset, you feel joy because you were able to perceive the needs of someone else and you were able to actually come through for them and fulfill their needs. 
5. Continuous Improvement 
It is likely that you are probably pretty good at some EI traits already, and perhaps lacking in other areas. For instance, maybe you're great at being empathetic and understanding the emotional needs of others, but perhaps the flipside of that is that you are not great at things that require a bit more assertiveness, like conflict management and the coach and mentor traits put forward by Goleman and Richard Boyatzis.
Maybe you struggle to tell your significant other something that's continuously bothering you because you are afraid to hurt their feelings. And that is great in the sense you clearly have a lot of empathy, but it's far from ideal if the thing that bothers you is ultimately hurting the health and potential of the relationship. 
Similarly, perhaps there is a person at work who is typically talking to people rudely, or slacking off some times, or otherwise hurting group productivity. You might shy away from conflict because of your high levels of empathy, but you should try to improve your other EI traits as well. In this situation, both the person and the rest of the workplace could benefit greatly from someone who can be both empathetic with the person so as to speak with them as tactfully as possible, but also assertive and direct so that they are made aware of the undesirable actions / work ethic.
You always want to assume the best about others, but sometimes you need to do so with a bit of tough love. Several of the world's most winningest coaches do not always talk to their players with smiles and pixie dust. So, depending on the need of the situation (and you will understand the need better as your EI improves), do not be afraid to speak directly. And of course the flip side is true as well. If you're someone who often is very direct and typically find yourself struggling to place yourself in others' shoes, try to increase your empathy and build better relationships with others by sincerely trying to understand their pain points. 
(Faith Note)
When I can, I personally like to incorporate some faith-based stories as well when they're relevant. Here, I think it's especially fitting to include a short anecdote from Islamic literature:
"According to a narration by Abu Hurayrah, a man asked Muhammad, "What life advice do you have for me?" Muhammad replied, "Do not become angry". The man repeated his request several times, and each time the Prophet told him, "Do not become angry" (Reported by al-Bukhari)."
*Most people attribute this quote to Ian Maclaren.
**Salovey, P., & Mayer, J. D. (1990). Emotional intelligence. Imagination, Cognition and Personality, 9 (3), 185–211.
***https://hbr.org/2017/02/emotional-intelligence-has-12-elements-which-do-you-need-to-work-on



Please reload