I'm busy working on my blog posts. Watch this space!
Please reload
Marcus Aurelius says "Get Your A** Out of Bed." (Not exactly but Kinda)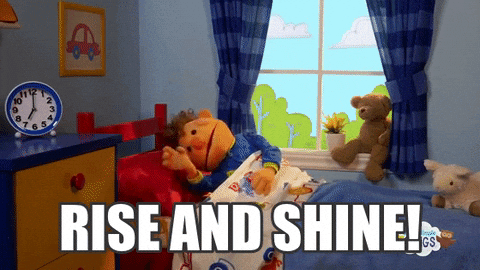 "Yo so who is Marcus Aurelius and why is he getting too personal?"
Marcus Aurelius was a Roman Emperor who, among other things, is famous for his writings about Stoicism, which is a system of values and beliefs that basically says you own responsibility of your feelings, and you should gracefully accept things out of your control.
Here's what Marcus Aurelius actually said:
"At dawn, when you have trouble getting out of bed, tell yourself: 'I have to go to work — as a human being. What do I have to complain of, if I'm going to do what I was born for — the things I was brought into the world to do? Or is this what I was created for? To huddle under the blankets and stay warm?'"
Often that alarm clock is torture. It's cold in the morning. You're exhausted. You need just another ten minutes, right? Maybe another 20 minutes? An hour? 
But how long are you willing to delay your life's purpose? Does the Universe exist for you to enjoy a large cotton thread count? Yeah - life is tough - and it can knock you down when you're struggling. It can be impossibly harsh. It can feel like you're drowning. Like you're in free fall and there's no safety net at the bottom.
But the thing is...you still need to get your a** out of bed in the morning, because there is a purpose to this. You may not know what your purpose is, but you have one. Everyone has a purpose, including you. And I promise you something: It's not to stay under the covers.
You were not created to be small. Even if you were told your whole life that you won't amount to anything - that you're too dumb to do well in school - too fat - too skinny - too poor - too whatever - it doesn't matter. You can't always decide how everything will turn out, but you can always decide what you are capable of to make it happen. And anyone who tries to tell you otherwise is simply terrified of what you can actually accomplish if you realize your true ability. 
Our buddy Marcus had some stuff figured out, but he didn't have the full picture. He seems to almost suggest you were born to simply go to a job. That's fairly convenient, when you're the most powerful guy in the most powerful empire of the time.
"Tell those lazy bastards to get to work! They must fulfill their life purpose, which is cooking me breakfast!" ~ Not Actually Marcus Aurelius. 
BUT....while your purpose is definitely not getting out of bed to go to a job to merely perform work, your purpose absolutely requires leaving your bed. We're being fairly literal so far, but your bed is a metaphor for any of life's comforts that hold you from your true potential. 
Want to set your own hours and not take orders from a boss but you're comforted by a steady paycheck?
Want to be more confident about your physique but your comforted by the couch, your snacks, and your television?
Want to be in a relationship but are comforted by not risking rejection?
Want to help people through writing but you're comforted by not exposing your thoughts to the judgments of others? (I personally struggle with this one in starting this blog) 
You get the point. There's no possible way to actually live a fulfilling life until you manage to get your a** out of bed. 
It's easy to know what you need to do, but it can be tough to actually do it. 



Please reload